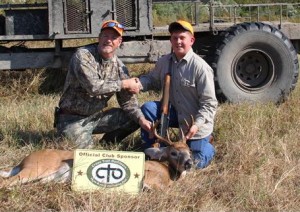 Boasting one of the highest deer per acre densities in the state of North Carolina, this area provides outstanding whitetail deer hunting opportunities. Dare To Hyde manages and hunts over 30,000 acres of prime deer habitat. With such vast expanses of property, we're able to offer some of the finest deer hunting in North Carolina.
From bow and muzzleloader to rifle and shotgun, we have a trip that can accommodate your deer hunting style. We have many different stand and blind locations, and take great care in not overhunting an area. Many locations overlook natural or planted food plots that are located throughout the property.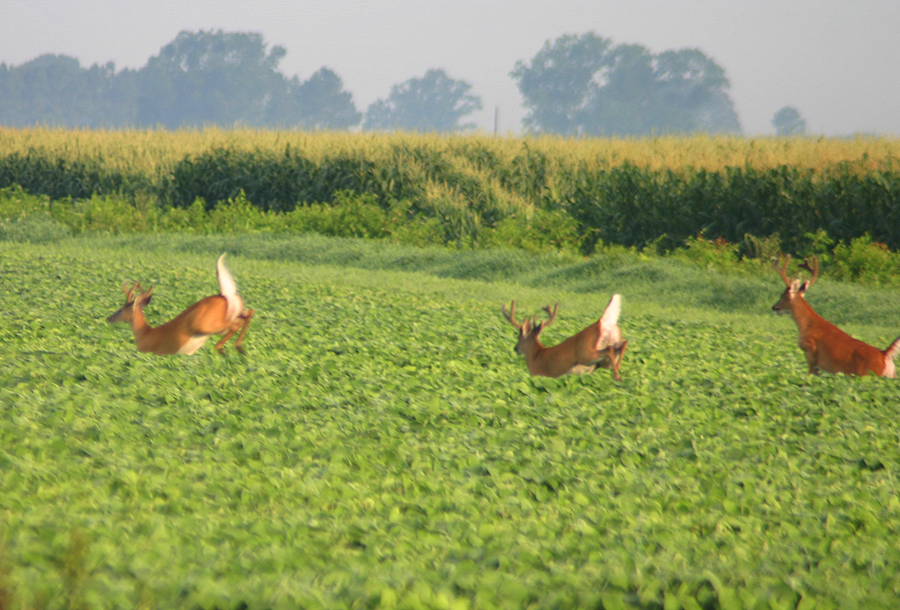 Eastern NC is not known for its trophy caliber deer, but instead the vast number. If you are looking for a trophy hunt opportunity, we honestly recommend traveling to a trophy whitetail destination such as Illinois, Texas, or Kansas. If, however, you're looking for the chance to see large numbers of deer during your hunt and have a guaranteed opportunity of taking a deer each day you're here, a Dare To Hyde deer hunt is for you. These hunts are great for filling the freezer or exposing a youth hunter to an exciting hunt.
All of our deer hunts are offered as guaranteed opportunity hunts. This means that we guarantee you the opportunity at a deer every single day you hunt with us. It is your choice whether to take a doe or buck. There are no trophy fees or small antler penalties when you hunt with Dare To Hyde.
Give us a call today to book your North Carolina deer hunt.
The Deer Gallery