The most spectacular wildlife viewing tours on the planet. While on these tours, you will not only be able to observe abundant wildlife in their natural habitat, but also see parts of Dare and Hyde Counties not observable from the pavement.
Bear and Wildlife Safaris:
We are starting to enter prime season (May through September) for viewing some of the world's largest black bears in their natural habitat. While we focus on black bear viewing this time of year, there is still an abundant variety of other wildlife to see while on these tours.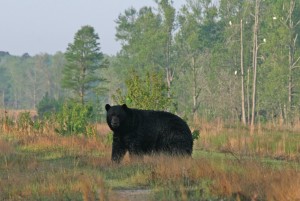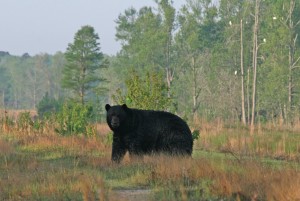 Hyde County, North Carolina has some of the highest black bear population densities in the United States and across the world! With over 30,000 acres of prime habitat exclusively managed for black bears, Dare to Hyde adventures is able to provide an unrivaled experience viewing some of the world's largest black bears and a wide variety of other wildlife in their natural habitat. Our tours are great for visitors to the area who would like to experience Hyde County off the beaten path, as well as photographers, school groups, summer camps, and many others interested in experiencing the unique ecosystem here in our area. Our experienced, knowledgeable, and friendly guides strive to ensure that our activities fulfill the wishes of our clients and we are here to help you have an enjoyable experience to remember.
We offer both group and private tours and strive to work with you to give you the most memorable experience possible.

2018 Rates and Info:
Group Tours: $75 per person for a half day tour. Join one of our guides along with a small group in one of our Dare to Hyde company vehicles for an exciting trip through our abundant wildlife habitat. Feel free to bring cameras, binoculars, etc. to get the most out of your excursion.
Private Safari: $200 per person for a half day tour. Take a one-on-one trip with one of our guides for a customized wildlife viewing experience in a private vehicle. Our guide will go the extra mile to ensure that you and your party have an experience that goes beyond your expectations. Again, feel free to bring cameras, etc. to enhance your experience.

Common species include:
Black Bear
Deer
Ducks
Geese
Swan
Eagles
Red Wolves
Quail
Doves
Wild Turkeys
Alligators
Special Viewing Tours:
Outer Banks Wild Ponies
 • Dolphin Tours
Most tours are scheduled to coincide with major animal movement and feeding times and therefore vary depending on the time of year. Generally, wildlife tours are conducted for several hours after sunrise and then again late in the day slightly before and after sunset. Whatever you do, don't forget your camera! No matter the drive you choose, there will be ample opportunities for photographs as you get up close and personal with wildlife of all shapes and sizes!