It's hard to visit the Outer Banks and not spend at least a little of your time in or on the water. Located on Ocracoke Island, with the ocean on one side and the Pamlico Sound on the other, Dare To Hyde's watersports headquarters is perfectly situated to offer you a wide array of options: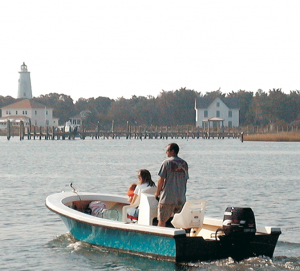 Boat Rentals: Do you have experience on the water but are in need of a boat while on Ocracoke? If so, please consider a boat rental. All boats come fully equipped with all US Coast Guard required safety gear.
Surfing: Long known for some of the best waves on the East Coast, the Outer Banks is a great surfing destination. We offer both surfboard rentals for the more experienced and surf lessons for the beginner.
Kayaking: The miles of beautiful undeveloped National Seashore provide the perfect backdrop for a day of kayaking in the Pamlico Sound. Do it yourself through equipment rentals or participate in guided tours.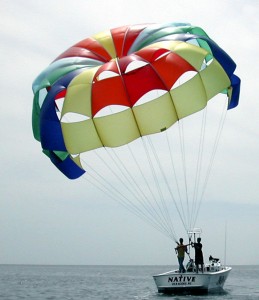 Kitesurfing: One of the fasted growing "new" watersports on the Outer Banks, kitesurfing is a great way to spend a windy afternoon. Over the past 10 years, this area has quickly become one of the top 3 kitesurfing destinations in the US. Gear rentals and lessons are available.
Windsurfing: Long a popular pastime in the area due to the wide-open expanses of the Pamilco Sound, windsurfing is a challenging and rewarding adventure.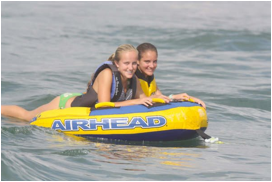 Parasailing: View the Outer Banks from above! Our licensed captains can provide you with a safe and exhilarating experience.
Tubing: Enjoy a fun tubing experience just outside of Silver Lake (Ocracoke's Harbor).
Whether you are a "do it yourselfer" and wish to only rent the gear or you are looking for a more relaxing guided experience, Dare To Hyde is here to help! All equipment is of the highest quality and while we make every effort to provide you with the best experience possible, safety is our main concern.